TINTAGEL WINDS LABRADORS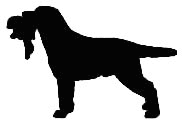 Ch. Wetherlam Blackberry (23.7.85-6.6.1994)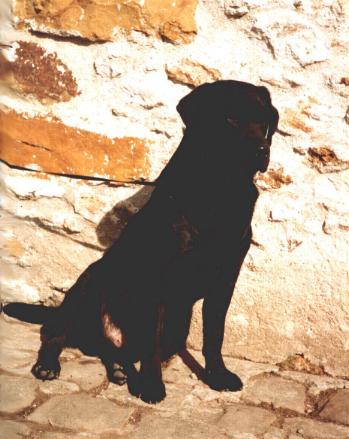 (Wetherlam Storm of Lawnwoods x Wetherlam Siskin)
Hips A/A - BVA 0/0
Blackberry, better known to his friends as Whiskers or WBB or the Black Prince had the most remarkable sense of humour, the most endearing personality and a way of occupying your heart which left one completely... gooey !
He sadly gave up his job as TWL Marketing Manager when he died of cancer aged eight and a half.
A small dog who left us with a very big void. His best friend was a small brown field mouse who took up residence under a cupboard in the sitting-room. We only ever saw her at night when she came out to play with Whiskers.
WBB produced several home made champions also many guide dogs for the blind and field trialers.